Helping Golf be even Better!
GOLFWORXusa has evolved into several areas of service within the golf community. Our greatest success will come as we are enabled to assist golfers and others in general. GOLFWORXusa will continue to be our golf blog site. Staying on top of interesting golf stories, trends and products will be a focus. This will include our commitment to TathataGolf and it's training videos. As a certified Movement Specialist I am presently giving lessons and improving my own game utilizing the "marshal arts of golf".
SPORTSWORXusa is our marketing arm of products to pro shops and retailers. Our first association (as a representative) is with Canoos Shoes. These are without a doubt the coolest and best casual golf shoe on the market. I have been wearing my shoes right from the course and all day long. No longer changing shoes but wearing casually, playing and practicing and wearing casually again. If you want your pro shop to carry these shoes please reach out to me. Also, we are doing some work with Universities in custom designing school colors and playing a small part in helping to continue to brand and promote school golf activities. Canoos shoe custom designed and the 2017 Walker Cup participants enjoyed Canoos. SPORTSWORXusa also has Nikon rangefinders and CEP golf compression socks.
NEW is GOLFVILLEusa. This is where we need you… our readers. GOLFVILLEusa is our Virtual Golf Community. For FREE you can become part of the group and receive % discounts on many tremendous golf products. GOLFVILLEusa will allow us to help one another with meaningful dialogue pertaining to all aspects of the golf industry. The platform we are using is Shuffle Elify. This most creative application allows group building, inside communications, tracking and much more (including a financial incentive for golfers to share). Pleasure is in the pursuit rather than in the possession and we want our energy within GOLFVILLEusa to be on the participants. We want to provide in a virtual way… a unique golfing experience. If you are an avid golfer or just beginning you will want to be a part of GOLFVILLEusa.
Dedicated to the Enjoyment of The Game of Golf
Again, Welcome to GolfWorxUSA. 
With the Coronavirus a new appreciation of the game of golf has emerged by many new players.  More and more people have sought that outdoor activity that is not high risk but still has all the many advantages associated with physical activity.  In talking with a general manager of a golf course recently, he indicated his rounds of play had more than tripled since the pandemic.  Tee time are becoming more and more harder to obtain.  Golf has given us something more to appreciate about the game.
GolfWorxUSA has as goal to provide enjoyment, discounts on golf products and services, some humor and also recently added a way golfers can make money.  Locally I have also been giving golf lessons.  If you live in short radius of me please consider me when hiring a golf instructor.  As a certified movement specialist with TathataGolf I teach simple movements that when learned and applied together produce a very reliable golf swing.  I help all levels… from beginners to college athletes to seniors.  We have fun while learning the game of golf.
As you scroll down you will see some of our new offerings.  Dynamic Golfers is great. My flexibility has increased so much from just a little of over a month of following their program.  Own Your Golf Game has given me added distance and also provided me new techniques and drills to teach.  Most exciting…. the new AVA (automated virtual assistant) that golfers can share with golfers (and business owners) to help promote products/services and make money at the same time.  We all can use some income to help toward green fees, dues, lessons, clubs, etc.  I am about to post a new golf product that was popular on Shark Tank.
I intend to get back to writing some new blogs. Hopefully the readers will find them entertaining and informative.  Suggestions are welcome as well.  Golf stories are welcome.  Contact me personally.
So… let's get out and play a around of golf.  From some of my reading I have a question for you.  Who is the better golfer?  The one who enjoys the game the most or the one who scores the best?  Well of course it depends on your definition of better but it does prompt a great point… that of enjoyment!  You know we are all equal in 18 hole out putts… how many putts it takes to get to the 18 is the question. ha!  Hope you take advantage of the site and enjoy golf.
This is your source for multiple golf related news, stories, product discounts, service discounts and even "money making" opportunities.  Take advantage of the many coded discount percentages.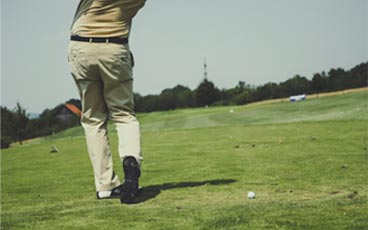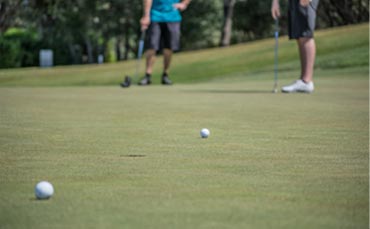 ted t. smith
Welcome to GOLFWORXusa
Well, this part is supposed to be a catchy, attention grabbing headline! That is according to the expert blogging gurus. I am hoping that just by stating the purpose of GOLFWORXusa will interest you to read on. If you have a love of the game of golf or developing a love of the game of golf… this website is for you.
We at GOLFWORXusa would like for you to explore one or more of the four categories of GOLF we will present. They are: IMPROVEMENT, ENJOYMENT, HEALTH BENEFITS and SAVING MONEY.
For example…. Jack Nicklaus on video commended Tathata Golf and stated " their training teaches you how to play golf and not how to just hit a golf ball". This comment by the best hopefully will peek your interest to know more and we can provide you information for your golf IMPROVEMENT. Did you know that golfers live longer than non golfers? I don't know exactly why but I sure am glad that is the case and not the other way around. SAVING MONEY… starting Jan 15th, 2018 through Mar 31st you can save 10% on all preowned clubs through GlobalGolf.com by using promo code LCGOLFWORX10.
That's right.. GlobalGolf provides the largest selection of preowned clubs on Ebay so you through GlobalGolf.com using promo code LCGOLFWORX10 you can immediately save 10% and enjoy their tremendous selection and trade center as well.
So…. bookmark this site and let's ENJOY golf!
I personally use this cooler. The Gel Pack and the fact of how it attaches to my bag makes it appear to be part of my bag. With the coronavirus many courses have not provided water and the CaddySwag makes it easy for cold ware bottles or other beverages. Be sure to...
read more
Herman by Jim Unger for March 03, 2014 |
Herman by Jim Unger for March 03, 2014 |